Do you have questions about how to use Clubhouse? Are there new features you would like to see or new features you don't like? Great news! You can submit questions to Clubhouse and have them answered during town halls!
Every Sunday at 9am PST, Clubhouse holds a live town hall where anyone can have their questions answered.
When Clubhouse first introduced the town hall, moderators found that participants asked many of the same questions. To increase efficiency and answer as many different questions as possible, Clubhouse created an online portal where you can submit questions. This way, repeat questions can be group and sorted before the room begins.
Here's how to submit your question and have it answered live on Clubhouse.

Navigate to the Clubhouse website and scroll to the bottom of the page. The last item beneath Get In Touch is Ask a Town Hall Question.
Click to navigate to the submission form. Then enter your name, question category, and question. Hit submit and you're ready to go!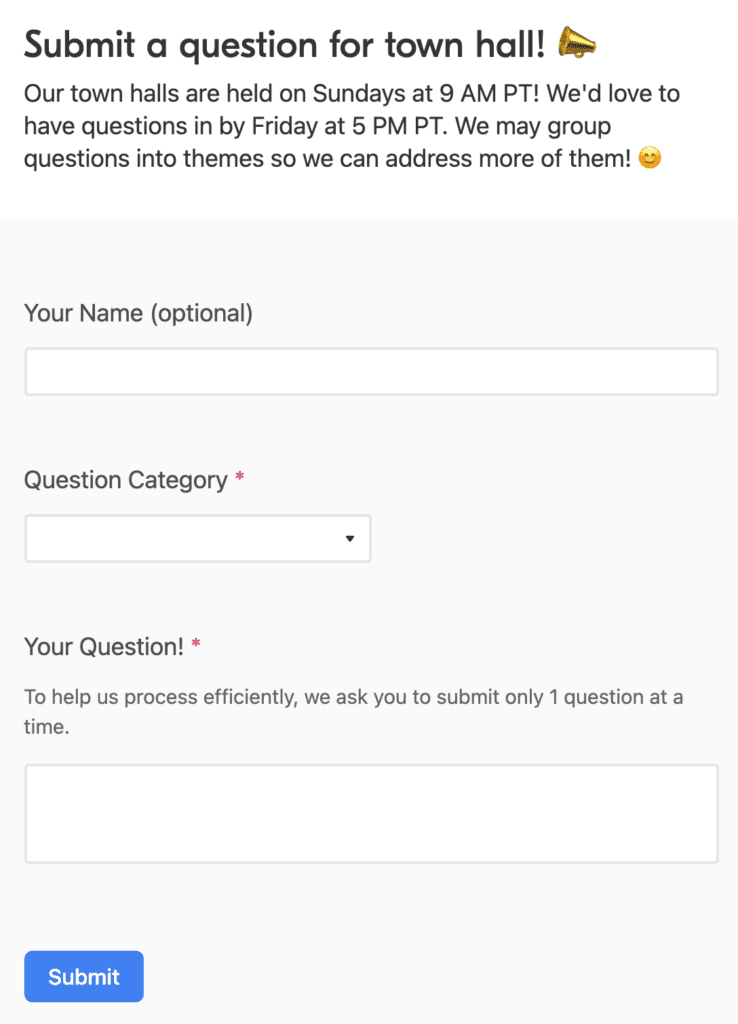 Submit your question(s) by 5pm PST on the Friday before for the best chance of having them answered.
Sometimes moderators will invite audience members up onto the stage to ask questions live, so arrive early and raise your hand. You never know!
For a step-by-step guide on how to use Clubhouse, develop your voice, and grow your audience, check out my course with LinkedIn Learning: Learning Clubhouse.